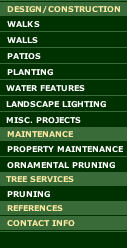 2010 Cary Award Plant Winner
The Cary Award Plant Program was developed for New England gardeners, recognizing plants that do well in New England gardens. Cary Award winning plants are woody trees, shrubs, or vines that are chosen for their multi-seasonal interest, winter hardiness (hardy to at least zone 5), exception season-extending interest, and resistance to insects and disease problems. A Cary Award plant must also be readily available in the nursery trade in the year it is recognized.
The Cary Award for 2010 is Hydrangea paniculata (Panicle Hydrangea) and all o its 'glorious' cultivars. Hydrangea paniculata, native to Japan and China, is an "oldie-but-goodie", having been introduced to the US in 1861. Hydrangea paniculata produces beautiful, 6 to 10 inch panicles of white flowers from July through September, depending on the cultivar. As the flowers age, they turn from pale to deep pink, sometimes with burgundy or purplish tones, again depending on the cultivar. In the late fall to early winter, the flowers turn a tannish-brown and continue to add interest late in the season. There are Hydrangea paniculata cultivars that bloom in early, mid, or late summer.
In addition to its beautiful flowers, what also makes this plant a winner is that it is cold hardy to zone 3 and its flower buds are not damaged or killed by cold winter temperatures or late spring frosts (unlike many other hydrangea species, most notably Hydrangea macrophylla). Hydrangea paniculata flowers on new wood (wood that is produced in the current season), so even if the plant is cut back in the late fall or early spring, the plant will still produce flowers.
There are numerous cultivars of Hydrangea paniculata and size is variable, anywhere from 8 to 20 feet in height and width. Habit is an upright multi-stemmed shrub or small tree with dark green foliage. Like many other lanscape plants, Hydrangea paniculata prefers full sun to partial shade and a well-drained organic loam soil. That being said, Hydrangea paniculata has proven to be very site adaptable and shade tolerant. In fact, according to Dr. Michael Diir, "Hydrangea paniculata is difficult to kill."
With so many cultivars to choose from, it is a challenge to choose a favorite. However, one of the earliest to bloom is Hydrangea paniculata 'Praecox', which begins to bloom in early July, on old wood. The numerous lace-like panicles are fragrant and are often visited by honeybees. H. paniculata 'Praecox' is a large shrub 12 to 15 feet high and wide. It flowers reliably and does not require much, if any, maintenance. According to the Manual of Woody Landscape Plants, the original plant still grows at the Arnold Arboretum in Jamaica Plain, MA and is over 100 years old.
Another timeless favorite is Hydrangea paniculata 'Grandiflora' or "PeeGee" hydrangea. The flowers are usually quite large and can be over 16 inches in length. "PeeGee" usually blooms in late July into August and continues to provide interst, as the flowers turn pink. Often trained as a standard, Hydrangea paniculata 'Grandiflora' is frequently seen as a focal point in the landscape, especially with older plantings.
Blooming late in the season, Hydrangea paniculata 'Tardiva' usually begins to flower in September and, sometimes, October. The flower clusters are long, conical inflorescences that add color and texture to the late summer, early fall landscape.
The three Hydrangea paniculata cultivars mentioned here are three of the older cultivars, with numerous new cultivars being added each year. It is worth checking all of them out.
Hydrangea paniculata can be used for screening, in a mixed border, as a specimen plant, or grown for its flowers to be used in dried arrangements.
Hydrangea paniculata is a tough plant with beautiful flowers, no significant insect or disease problems, and is significantly drought-tolerant and long-lived; a welcome addition to the Cary Award Program.
For more information on the Cary Award Program, visit the website: www.caryaward.com.
---
Tree Services
Rudy's Tree offers
tree pruning
.
Design/Construction
Rudy's Tree offers several different design/construction options ranging from
walks
,
walls
,
patios
and
planting
.
Maintenance
Is your lawn or yard starting to look its age? Rudy's Tree offers regular maintenance programs including
lawncare
and
ornamental pruning
.