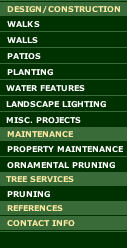 Effects of Mild Winter on Landscape Plants
Despite the cold, wintry conditions of the past few days, I continue to be confronted each day with the question that seems to be on every gardener and landscaper's mind, and that is, "What effects will the mild winter have on plants in the landscape, especially those plants that have started to grow?"
Regarding spring flowering bulbs, the shoots of tulips, daffodils and some other bulbs have appeared. Most bulb species are quite hardy and can take some very cold temperatures. At worst, there may be some blemishing of the foliage but the plants should survive. Nevertheless, I would advise placing pin boughs or other loose mulch over the shoots. In some areas, snowdrops have begun to bloom. Though the blossoms may be blasted by the cold, survival of the plants will not be affected. Also blooming in some areas are hellebores. Again, the blossoms may be blemished by exposure to single-digit temperatures but the plants will survive. With regard to shrubs, mainly forsythia, flower buds that blossomed over the past few months will, of course, not bloom again in spring.
Tree Services
Rudy's Tree offers
tree pruning
.
Design/Construction
Rudy's Tree offers several different design/construction options ranging from
walks
,
walls
,
patios
and
planting
.
Maintenance
Is your lawn or yard starting to look its age? Rudy's Tree offers regular maintenance programs including
lawncare
and
ornamental pruning
.