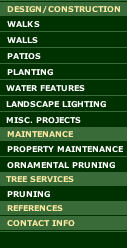 Hemlock Wooly Adelgid Threatens East Coast Forests
It's hard to imagine what New England's Landscape would look like without Eastern Hemlock. Yet thousands of acres of this native tree are in Jeopardy due to the spread of a small insect known as the Hemlock Wooly Adelgid. This insect hitch-hiked to the United States from Asia in the 1920's, and has since spread unchecked due to the lack of natural predators.
The Hemlock Wooly Adelgid (HWA) is an aphid-like insect, which pierces the bark at the base of the needles and feeds on the sap. By sucking sap from young twigs the insect retards tree growth, and causes needles to turn a grayish green color. Defoliation follows, and death can occur within a 3-8 year period depending on initial tree health and local environment conditions.
Controlling HWA in the ornamental setting is not difficult. Thorough testing was conducted in Connecticut in the late 80's. Results indicated that good control was achieved with all insecticides tested. Horticultural oils in particular were found to be very effective, resulting in a 100% mortality rate. The non-toxic attributes of horticultural oil make this the control of choice.
Tree Services
Rudy's Tree offers
tree pruning
.
Design/Construction
Rudy's Tree offers several different design/construction options ranging from
walks
,
walls
,
patios
and
planting
.
Maintenance
Is your lawn or yard starting to look its age? Rudy's Tree offers regular maintenance programs including
lawncare
and
ornamental pruning
.