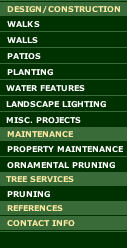 The State of Our Urban Forest
Citizens in the Northeast enjoy larger, more forest-covered tracts of land in the present-day 21st century than we did 100 years ago! The reasons behind this may be numerous, but one important factor is that we have shifted away from a predominantly agrarian/local resource-based economy to a more urban/suburban way of life, where many of our goods (and services) come from other parts of the country and indeed, other parts of the world. Additionally, our communities themselves have become more forested over the last century. The city of Oakland, CA only featured 2% canopy cover in 1850, but today large cities like Boston and New York enjoy 30% or more urban tree canopy cover!
A recent US Forest Service study (Nowak & Greenfield, 2012) has some very sobering things to say about the state of our urban forests however. In looking at 20 cities across the US, this study indicates that tree cover in our urban areas is actually declining at a rate of almost 20,000 acres (approx. 7900 ha) per year. One a per-tree basis, that equates to about 4 million trees being lost every 12 months! Tree cover in 17 of the 20 cities analyzed in the study declined, where 16 cities saw significant increases in impervious (i.e. paved areas, rooftops) cover. This news is troubling on a number of fronts since the health of our urban forests and community green spaces can often be linked to the health of our communities' economy, and can even impact the health of our citizens living there! Additionally, our understanding relative to the overall benefits of trees has increased significantly in recent years: we now know that urban trees provide a return as much as three time greater than the costs associated with establishing and maintaining them (i.e. as much as $2,500 in environmental services including carbon sequestration, reduced heating and cooling costs) over the lifespan of an average city tree.
In addition to our urban areas being more forested, more people now actually live in these urban settings. In 2011, it was determined that about 80% of the US population lives in or immediately around an urban area; a century ago it was less than 5%! As with any situation, there are of course benefits and perils that come with this lifestyle where large numbers of us "live with the trees". Larger trees for example, can present a threat to property - and even life - especially during a high-wind or storm event, as they may even be more prone to losing limbs or even complete structural failure (i.e. falling over). Second, we know that with every new and exciting tree planting event comes the responsibility to perform follow-up inspections and maintenance.
Finally, when a tree is established it is more important to remember that even with routine maintenance, the journey may not be an easy one. According to Nowak & Greenfield, important factors like invasive insects and competition for useable space (both useable soil below ground, and space to grow above-ground) may ultimately dictate - at least in-part - the survival rates of our urban trees.
For more information, visit www.itreetools.org. For the USFS study "Trees and Impervious Cover Change in U.S. Cities", by Nowak & Greenfield, go to www.fs.fed.us/news/2012/releases/02/urban-forests.shtml.
Tree Services
Rudy's Tree offers
tree pruning
.
Design/Construction
Rudy's Tree offers several different design/construction options ranging from
walks
,
walls
,
patios
and
planting
.
Maintenance
Is your lawn or yard starting to look its age? Rudy's Tree offers regular maintenance programs including
lawncare
and
ornamental pruning
.